Nature's Sunshine is one of our trusted partners for the natural supplements and other natural health products that we offers.
Nature's Sunshine was the first company to introduce capsulated herbal supplements to those looking to improve their wellness over 45 years ago, in 1972.
Over the decades since opening, Nature's Sunshine has distinguished itself for its commitment to offering premium natural supplements and vitamins.
Over the forty years we have been operating Nature's Finest Nutrition, we have found Nature's Sunshine to be a consistently reliable source of high-quality natural products.
Nature's Sunshine Products
We offer all of Nature's Sunshine's natural supplements and other products. Here are just a few of our favorites: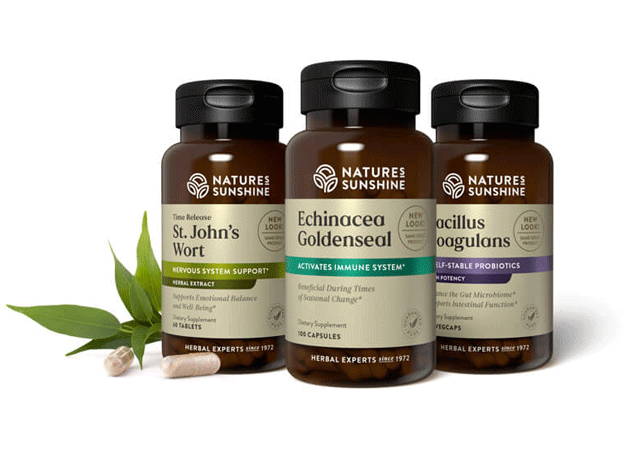 Build Your Own Nature's Sunshine Network
Want to help other people to live a natural healthy life?
By becoming a Nature's Sunshine Herb Specialist, you'll have access to wellness education and special discounts.
Disclaimer:
We do not directly or indirectly give medical advice or prescribe alternative treatment. We recommend that people contact their doctor if they need a medical diagnosis. We assume no responsibility if anyone decides to use the information provided here to prescribe a treatment program for themselves. Healing is sometimes a slow process, and we suggest that you do not stop taking any medications or alter any existing health protocols you have in place without the guidance of a licensed doctor.